A delicate, solid, sterling silver bracelet with unusual twig design cast from a real oak
tree branch. A beautiful gift for a friend .
A beautiful solid sterling silver twig bracelet cast from real oak tree branch, collected personally by Bella and made into a stunning silver bangle .
This beautiful twig bracelet is a perfect cast of a real oak tree branch hand selected by Bella on a walk in the woods at Cockington.
The solid silver twig bracelet weighs 35g for the large and 33g for the small so you can tell they have a lovely heft to them. Every detail of the oak tree branch has been captured in this silver twig bracelet and then carefully shaped into a stunning silver bangle , perfect for anyone who loves nature. The finish on the bracelet is beautiful with a soft sheen background and then burnished shiny extremities.
A perfect gift for a best friend .

The large bangle weighs 35g and measures 65mm internal diameter. The small bangle weighs 33g and measures 60mm internal diameter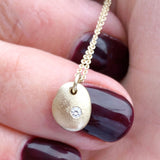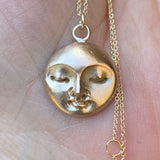 More from this collection