Solid Gold Underwater Treasure Bangle
These bangles are part of our new pirate treasure collection, where we have imagined shipwrecked treasure tossing under the water for many years. They are a lovely sturdy everyday bangle and the skinny bangles are perfect for stacking.
Please read the measurements for each bangle.
Chunky Bangle roughly 5mm
Medium Bangle roughly 3.8mm
Narrow Bangle roughly 2.8mm
Skinny Bangle roughly 2mm
These bangles are mace to order, please let us know what size your require in the checkout notes.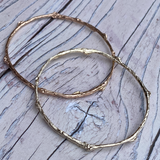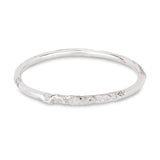 More from this collection