Solid Gold English Farthing Necklace
Beautiful hand made solid gold necklace cast from an original 1945 Farthing, featuring a delightful Wren bird carving.
This darling necklace is a wonderful piece for every day or for a special occasion, it's made from solid gold and comes in rose, white or yellow 9 carat gold.
My partner bought this Farthing for me as a gift and I love it so much so I cast it into gold so I could wear it as a necklace. I wear mine everyday!
The Wren carving is exquisite, so tiny and detailed, it really is a work of art.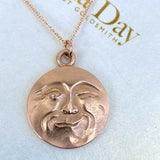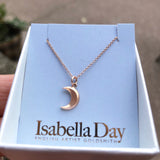 More from this collection