Solid Gold Tiny Daffodil Necklace
This tiny little daffodil necklace is made from solid 9 carat gold and is cast from one I have had since I was a child.
I love this little daffodil, its so dainty and delicate and really realistic. It's a beautiful piece of jewellery to wear, and is excellently made here in my Devon studio.
The daffodil comes on an 18 inch chain and looks great as part of a layered set or on its own.
Really beautiful floral vintage feel.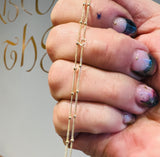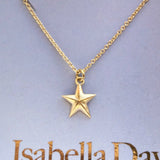 More from this collection